Story Titles – long, short or unique?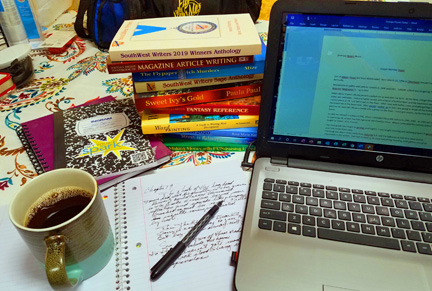 Have you ever tried to find a book by its title only to discover that there are over a hundred books with the exact same title?   This happened to me again recently and luckily, I did know the author's name, but without that I'd never been able to find what I wanted.
Some titles sound really good.  The one I was looking for was "The War Within".   I was searching for a spicy romance I'd heard about, but what I found was legion.   Amazon showed me 24 books with that title covering psychology, Science-Fantasy, religion, spiritual guidance, memoirs from wars all the way back to Greco-roman days, and several romances.
Short generic titles like this might ensure your book gets buried and makes it hard for fans to find you.
Another book I looked for recently was titled "The Delicate Balance".  Again, there are several dozen books with this title that cover many genres.  Try it in Amazon some time.  Unless you know the correct spelling of the author's name and add that to your search you may never find it.
When I looked for the book "Serenity", not only did I find a plethora of books but also vitamin supplements, TV show, Movie, yoga videos, meditation books and holistic drinks.
Adding just a few words as a subtitle could help…but don't go overboard.
The Solar Chef: A Southwestern Recipe book for Solar Cooking
In Hitler's Shadow: Post War Germany and the Girls of the BDM
On the other hand we have the really long, very specific titles like:
The Really Big Book of Hilarious Comedy Material for Ventriloquists: and Other People Who Like Books with Long Titles Containing the Word "Ventriloquists"
10% Happier Revised Edition: How I Tamed the Voice in My Head, Reduced Stress Without Losing My Edge, and Found Self-Help That Actually Works – A True Story
Those make my head ache just looking at them.  They remind me of those ridiculously long titles that scientists put on published research papers.
Short stories can suffer similarly painful title experiences.   The long ones are a real pain to publishers and anyone trying to create an index.    Really short ones are used over and over and over.  In one writing contest I was judging there were three different stories entitled "The Visitor".    Authors seem to think that simple is good, but there is a good argument for just calling these titles unimaginative.
I've seen a lot of single color titles:   Red,   Black,   Gray.    How many stories are titled "Heroes",  or "Dreaming"?
Some authors seem to think if they use a phrase from a movie or other book as a title it might attract attention.   But that may also give the impression the story has something to do with the movie.
The best titles are uniquely descriptive but succinct, usually 3 to 5 words (not counting the small connecting words like and, in, for, of)  .   Look at the classics:
Taming of the Shrew
Foundation and Empire
A Tree Grows in Brooklyn
Sense and Sensibility
Here are some that indicated what the book is about without being too long or too vague:
Creating Microclimates for High Desert Gardening
The Flypaper Witch Murders
Sweet Ivy's Gold
Air to Ground: A Guide to the World of Air Traffic Control
KiMo Theatre: Fact & Folklore
When you go to title your story, don't just slap a quick word on it, or write a whole new story in the title itself…make it unique and memorable.